Attending
The information on this page will help you plan your attendance of the HRI2010 conference:
---
Program
The conference program is now available as a PDF file. We also have two outstanding keynote speakers:
Prof. Kazuhiro Kosuge (Tohoku University)
Dr. Josep Call (Max Planck Institute)
Workshops and tutorials
Workshops are an opportunity for participants to meet other members of the HRI community, to discuss problems and to present their ideas around a common topic. A half-day workshop and a half-day tutorial will be held at HRI2010. They are scheduled in such a way that it is possible to combine them. There will also be three full-day workshops, which will run in parallel. You can find more information on workshops and tutorials by clicking on the links below. All workshops and tutorials will be held on Tuesday March 2, 2010.
Cognitive Analysis Methods Applied to Human-Robot Interaction – Organizers: Julie A. Adams and Robin R. Murphy, (half day tutorial)
What Do Collaborations with the Arts Have to Say about HRI? – Organizers: William D. Smart, Annamaria Pileggi, Leila Takayama, (full day workshop)
Interaction Science Perspective on HRI: Designing Robot Morphology – Organizers: Angel P. del Pobil, S. Shyam Sundar, (half day workshop)
Learning and Adaptation of Humans in HRI – Organizers: Hiroshi Ishiguro, Robin R. Murphy, Tatsuya Nomura, (full day workshop)
HRI Pioneers Workshop 2010 – Organizers: Kate Tsui, Henriette Cramer, Osawa Hirotaka, Min Kyung Lee, Laurel Riek, Satoru Satake, Kristen Stubbs, Ja-Young Sung, (full day workshop)
Registration details for workshops and tutorials are below. The participants in a workshop or tutorial are required to register at the conference as well.
---
Registration
The registration page is now open. Please register at https://www.regonline.com/hri_10_2010_human_robot_interaction_conference.
The registration fees are as follows:
ACM/SIG/IEEE/HFES/AAAI member
Student
Non-member
Early registration
(Dec. 1, 2009 –

Jan. 31, 2010

Feb. 3, 2010)
$475
$240
$575
Late registration
(

Feb. 1, 2010

Feb. 4, 2010 – Feb. 28, 2010)
$575
$340
$675
On-site registration
(Mar. 1, 2010- Mar. 5, 2010)
$675
$390
$775
The workshop fees are:
| | |
| --- | --- |
| | All member |
| Full-day workshop/tutorial | $95 |
| Half-day workshop/tutorial | $50 |
| Bus tour (ATR, Osaka University, JST ERATO Asada Synergistic Intelligence Project) | $50 |
The registration desk will be on the 3rd floor of Business Innovation Center Osaka. Please visit the registration desk to pick up your badge and conference proceedings. The desk will be open with the following schedule:
| | |
| --- | --- |
| Mar. 2-4 | 9:30-14:00 |
| Mar. 5 | 9:30-12:00 |
Student Volunteers
We are pleased to announce that there is funding available to partially support Student Volunteers' travel to HRI 2010. For more information, please visit http://www.hri2010.org/2010/01/student-volunteers/.
---
Transportation
The conference will take place at the Business Innovation Center Osaka. The site is located in the center of Osaka, which is easily accessible from Kansai International Airport and JR Kyoto station. Osaka has a convenient transportation network allowing access to many historical institutions such as Osaka Castle and Shitennoji Temple.
Wide Access Map
Nearest station to the Site is Sakaisuji-Hommachi. Here is the introduction to the site.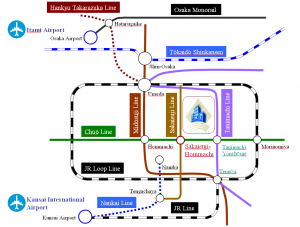 Transfer of trains to the Site
From Kansai International Airport
| Line | From | To | Note |
| --- | --- | --- | --- |
| Nankai | Kansai Airport | Tengachaya | |
| Sakaisuji | Tengachaya | Sakaisuji-Hommachi | Go out from Exit 12th |
From Itami Airport
Line
From
To
Note
Monorail
Osaka Airport
Hotarugaike
Takarazuka
Hotarugaike
Umeda
Tanimachi
Higashi-Umeda
Tanimachi Yonch

o

me
Station name is not Umeda.
Ch

u

o

Tanimachi Yonch

o

me
Sakaisuji-Hommachi
Go out from Exit 2th
From JR Shin Osaka Station
Line
From
To
Note
Midosuji
Shin Osaka
Hommachi
Ch

u

o

Tanimachi Yonch

o

me
Sakaisuji-Hommachi
Go out from Exit 2th
Detailed Access Map
How you can arrive at the conference site from SAKAISUJI-HONMACHI (堺筋本町) station. SAKAISUJI-HONMACHI is a station of subway. PLEASE FIND EXIT NO.2 or EXIT NO.12 and go upstairs to outside of the station. Please follow the below
instruction to approach the conference building, the Business Innovation Center Osaka (or Sansokan in Japanese, 大阪産業創造館 in Kanji):
FROM EXIT NO.12
Face East:McDonalds on your right
Walk 2 blocks East on Honmachi-Dohri
Pass a Doutor coffee and you will see the Business Innovation Center Osaka on your left
FROM EXIT NO.2
Face North & walk 3 blocks North on narrow street
Turn right at the next crosswalk (Honmachi-Dohri)
You will see the Business Innovation Center Osaka on your left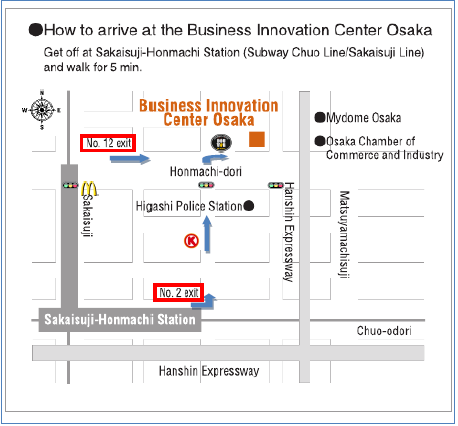 ---
Accommodation
If you want to book a hotel room, please visit the hotel reservation page:
http://www.knt-ec.net/2010/hri.
---
Tourist attractions in Osaka
Osaka Castle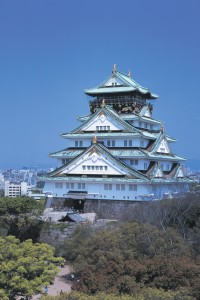 The Osaka Castle was built in the end of the 16th century by Toyotomi Hideyoshi, a well-known warlord who brought the whole country under his rule in the late 16th century. It has been burned down in a series of battles in the 17th century, and reconstructed later. Once again it was destroyed by fire, its donjon only reduced to ashes this time, and was reconstructed at last early in the 20th century. On display at its 1st to 7th floors are various weapons, armors and folklife items of those days. There is a view spot on the 8th floor.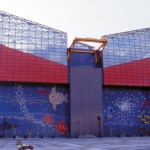 Aquarium Kaiyukan
This aquarium recreated 15 regions along the Ring of Fire (Pan Pacific Volcanic Zone) with diverse creatures in the Pacific Ocean. It exhibits fish, plants, reptiles, birds, mammals, and lots more. Guided tours are available.
Minami(Namba)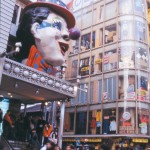 A huge sprawling area centered around train stations that link the city to points south, including the Kansai International Airport, Minami is characterized by its myriad of colorful, flashing neon signs and brightly lit streets, which are lined with countless shops, restaurants, bars and clubs. It's also characterized, at the same time, by its broad European-style avenues. The very embodiment of the liveliness and vitality of Osaka, Minami is a place that never stops. But it's not all just high energy and fast action in Minami; the area also boasts a number of theaters and halls where traditional Bunraku, Noh and Kabuki dramas are performed.
Further information about Osaka
If you want to know more details about Osaka, below links should be helpful.
General information
osaka-info.jp
japan-guide.com
wikitravel.org/en/Osaka
Tours
jtb-sunrisetours.jp
city-discovery.com/osaka
AquaLiner
Gourmet
Gourmet Navigator
osaka-info.jp/en/